Codicote Post Office – Opening Day 1908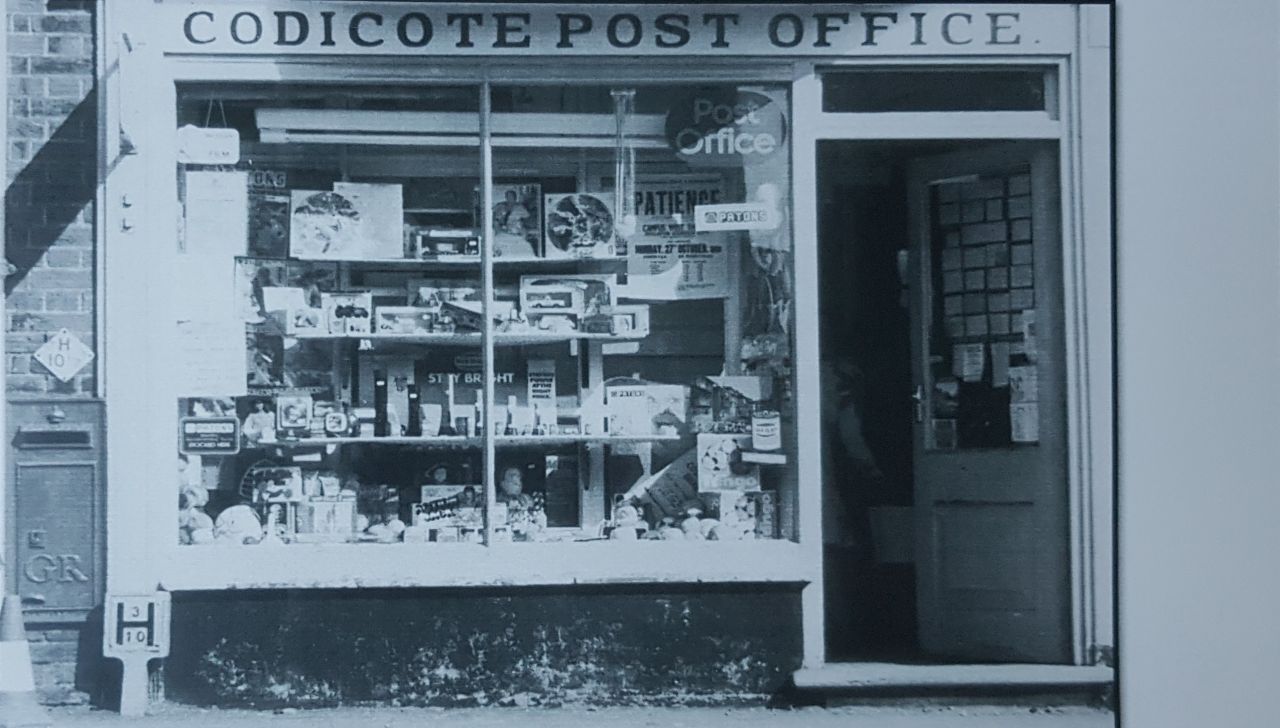 Here's a picture of Codicote Post Office opening at 109 High St, back in 1908. The Postmaster, William Smith is flanked by 2 postmen and 2 telegram boys. How times have changed.
The 2nd photo dates from 1980. Still the same post office, which remained here till about 2006 when it moved to Robart's.
Welcome
What's On
Programme 2020-21
History of Codicote
Snippets from Codicote's Past
Codicote Archaeological Digs
Family History
Publications
Features
Landscape History Project
Membership & Contact Details