Views down the High Street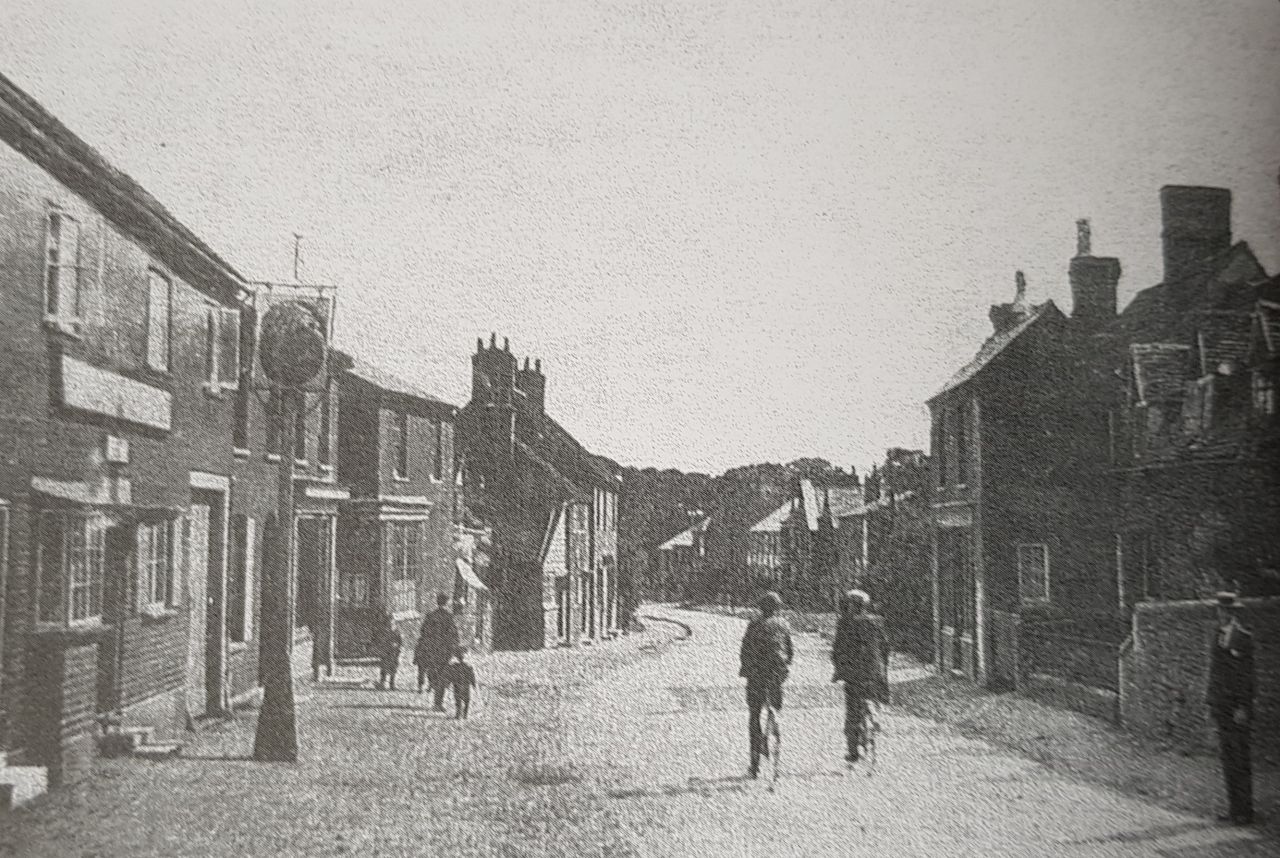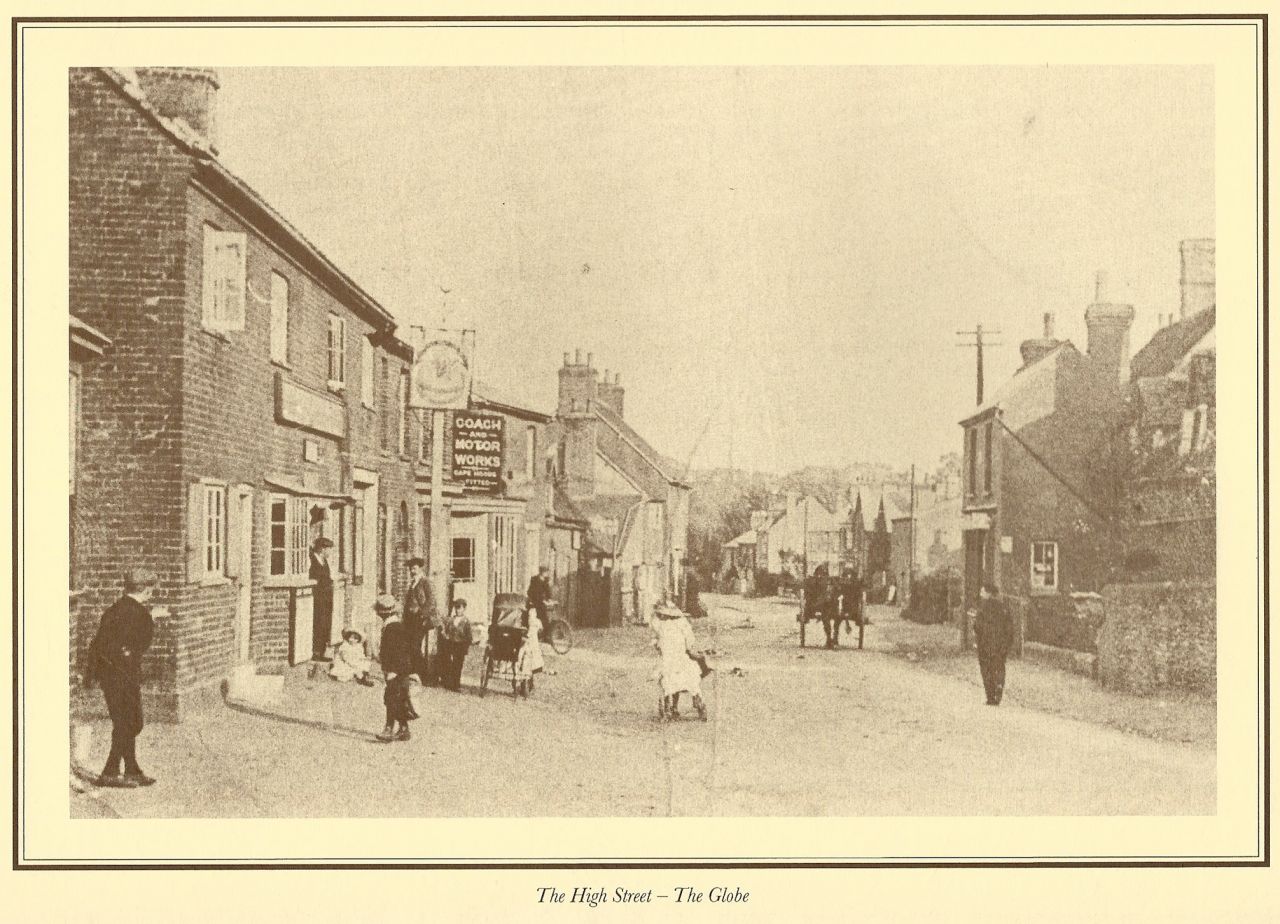 Here are 2 similar Edwardian photos, the 1st from 1903, the 2nd from 1908. Both show The Globe on the left, a pub that started life as 'Help me through the world' around 1860, which was supplied by a Wheathampstead brewery.
Further down on the left is John Eldred's Coach and Motorworks. From the mid-1800s to the early 1900s all sorts of vehicles were made here. These included larger coaches, which were important as Codicote was on a main road up to the Midlands. Look how narrow the High Street was in those days.
Eldred's daughter, Clara, ran a sweet shop opposite the coachworks. This shop survived under different ownership right up until the 1960s. Whilst sweets were always the main item on sale, its stock also included ribbons, matches, toys and groceries – general things that a village and its children might need.
Welcome
What's On
Programme 2020-21
History of Codicote
Snippets from Codicote's Past
Codicote Archaeological Digs
Family History
Publications
Features
Landscape History Project
Membership & Contact Details