The Origins of Codicote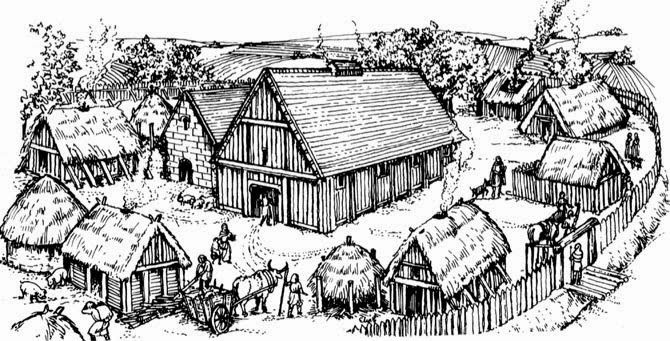 So where does the name Codicote come from, and when did the village first appear?
Prehistory? No significant traces. Roman? Hertfordshire has plenty of Roman remains … but not Codicote.
It seems that Codicote first appeared in Saxon times, around 800 CE. 'Cote' is Old English for 'small house' (as in 'Cottage'). 'Codi' is probably derived from a person's name. Put them together and Codicote means: 'the place belonging to a man named Cudda'.
Over time, a scattering of hamlets and farms developed as 2 manors, 'Codicote' and 'Oxwiche', which merged shortly before the Norman Conquest. And the rest is history …
 
Welcome What's On Programme 2020-21 History of Codicote
Snippets from Codicote's Past Codicote Archaeological Digs
Family History Publications Features
Landscape History Project Membership & Contact Details